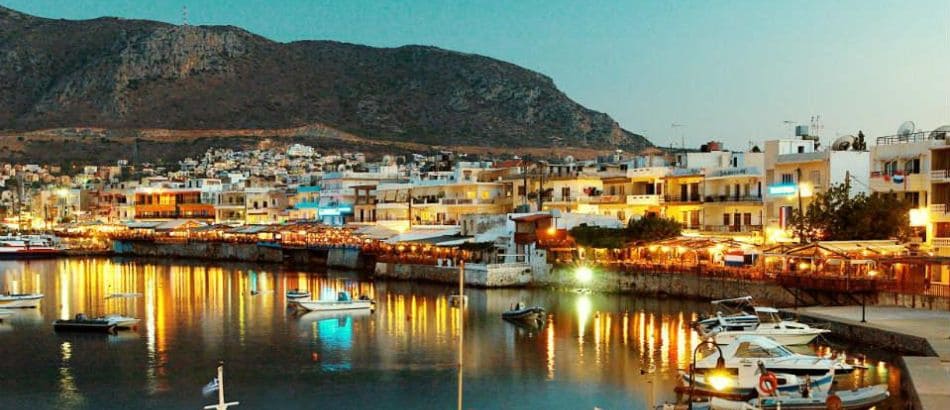 Car rental in Hersonissos
Hersonissos, also spelt Chersonisos, is a popular beach resort. Due to its location, it is also known as the Port of Hersonissos (Limenas Hersonissou), which literally translates to "peninsula." The upper village of Ano Hersonissos, which is further inland, is not to be confused with this seaside town.
Hersonissos is in the north of the island and is part of the Heraklion regional unit. The capital city is only 25 kilometres to the west and can be easily reached by bus, taxi, shuttle, or renting a car in Hersonissos and driving through the VOAK motorway. In the same direction, the capital's airport is 27 kilometres away.
Hersonissos was once a small harbour town for local fishermen prior to its current growth. It has organized beaches, waterparks, beach bars, cafés, taverns, and theme parks that keep it busy today. If you rent a car in
Crete
Hersonissos, you can go anywhere you want in a safe and comfortable vehicle.
Rental car Hersonissos with Gouves car rental
Hersonissos is an ideal place to collect your rental car and start your tour around the island to discover and explore the magnificence of
Crete
.
Gouves rent a car, in Hersonissos offers discount car rates and a fleet of new and well equipped rental cars for your summer holidays in Hersonissos, Crete.
Picking one of our rental cars in Hersonissos will make your vacation more successful and enjoyable because there are excellent traditional Greek villages nearby that should not be missed.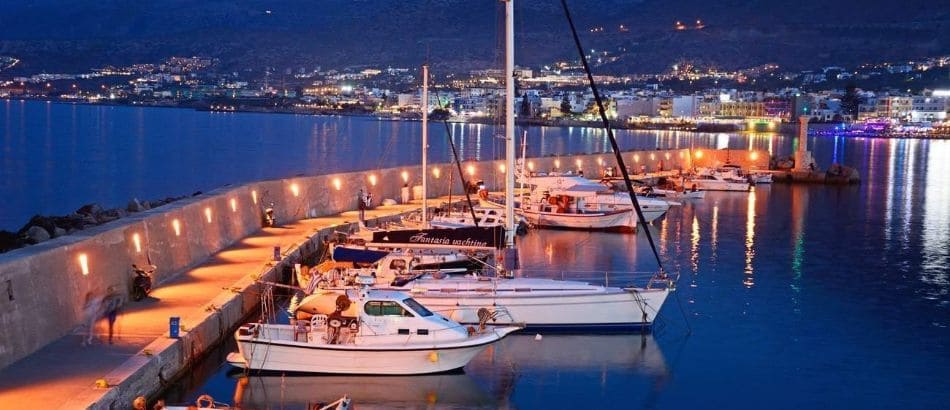 With a rental car, you can see a lot of Hersonissos's attractions. The most well-liked choices are:
Beaches near Hersonissos with car
The beaches near Hersonissos are some of the most sought-after on the entire island of Crete. Tourists who enjoy upbeat beaches that are brimming with life and energy will find Hersonissos Beach to be a popular destination thanks to its long stretch of sand and well-organized layout. You can simply rent a car in Hersonissos and drive around the cove to discover both tranquil and bustling beaches like Analipsi, Gouves, Kokkini Hani, Sarantaris, and Anissaras if you prefer to avoid the larger crowds. In the east, Stalida, Mallia, and Sissi are both within easy driving distance and well worth a visit.
Hersonissos Sightseeing
 Hersonissos is home to historical landmarks from the Minoan, Roman, and Byzantine periods. A ruined wall on Kastri Hill is thought to have once housed a sacred acropolis with a shrine to the goddess Artemis. The nearby Minoan Palaces, Roman Fountain, and Archaeological Remains, as well as chapels and churches like Saint Paraskevi, Saint George, and Evangelismos (Church Annunciation), are additional historical sites you can see with your Hersonissos rental car. The Lychnostatis Open Air Museum and the Historical Museum of Crete are two museums for museum lovers.
Nearby Hersonissos Theme Parks
 If you're travelling with your family, your itinerary should include a day trip to a theme park with your Hersonissos car rentals. Labyrinth Park is a great place to learn through interactive attractions, and Dinosauria Park and Aquaworld Aquarium & Reptile Rescue Centre are great places for reptile enthusiasts to see the wonders of the animal kingdom. Visit the Star Beach, Acqua Plus, and Water City waterparks nearby for a good splash of summertime fun.
Drive from Hersonissos to nearby traditional villages
You can rent a car in Hersonissos and drive to the mountainside villages nearby to get a real taste of small-town life and great views of the Hersonissos area. Ano Hersonissos also referred to as Old Hersonissos, is a short drive from the resort area (two kilometres to the south). Contrary to its "new" coastal counterpart, this little town maintains its small-village feel.
Going inwards to Hersonissos, you will find many shops, pharmacies, clinics, bakeries, fast food, cafes etc. With a car hire Hersonisssos,  you can drive to the village of Koutouloufari, where you can enjoy traditional Cretan cuisine or have coffee or tea in a picturesque café. The picturesque streets, traditional Cretan houses, and cosy taverns of the neighbouring villages of Piskopiano and the romantic Koutouloufari are very similar to Ano Hersonissos in that they both have a traditional feel to them.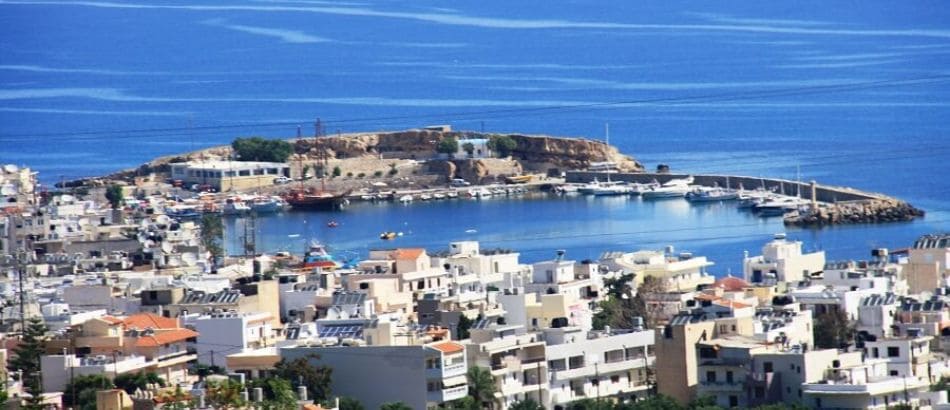 Rent a car offers from Gouves car rental, Hersonissos
Gouves Car Rental
has a fleet of low-cost rental cars in Hersonissos, Crete, that are maintained to the highest standards. Choose a vehicle based on your requirements. Our friendly, knowledgeable and helpful staff will quickly and without waiting in line deliver your ideal vehicle.
Rental car offers Hersonissos
Gouves car rental Hersonissos, offers great prices on
all car models
. Car hire price includes: full insurance 100%, Unlimited mileage and taxes.
Hire a car such as an
economy car
, family car, jeeps, cabriolet, mini-vans, automatic car, SUVs, diesel, intermediate and buggy.
You can find our
payments methods here
.