Looking for the best car rental deals on the beautiful island of Crete? Look no further than our special car rental offer on Crete! Our company offers a range of high-quality vehicles at competitive prices, so you can explore the island in style and comfort without breaking the bank.
Why choose our special car rental offer on Crete?

Firstly, our vehicles are of the highest quality, regularly serviced and maintained to ensure that they are in top condition. Our range includes economy cars, family cars, luxury cars, SUVs, and minivans, so you can choose the perfect vehicle for your needs.
Secondly, our prices are extremely competitive, and our special offer makes renting a car in Crete more affordable than ever before. Whether you need a car for a day, a week, or longer, we offer flexible rental periods to suit your requirements.
Thirdly, we offer exceptional customer service, with a friendly and knowledgeable team on hand to help you choose the right vehicle and answer any questions you may have. We also offer a range of optional extras, including GPS navigation systems, child seats, and additional drivers, so you can tailor your rental experience to your exact needs.
Exploring Crete with our car rental service
Crete is a truly beautiful island, with a rich history and culture, stunning beaches, and breathtaking landscapes. By renting a car with us, you can explore the island at your own pace, taking in all the sights and sounds that this magical place has to offer.
Some of the highlights of Crete include the ancient palace of Knossos, the charming old town of Chania, the stunning Samaria Gorge, and the beautiful beaches of Elafonisi and Balos. With your own car, you can easily reach all of these destinations and more, without having to rely on public transportation or expensive tours.
Why Rent a car in Crete?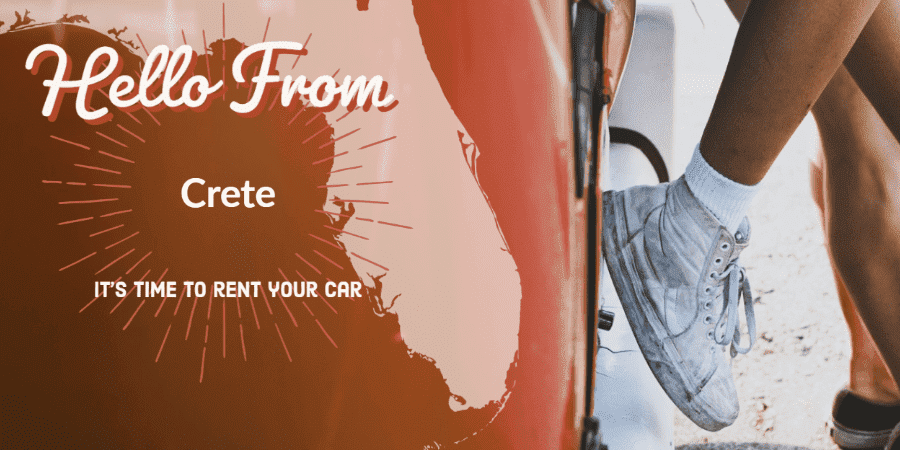 There are many reasons to rent a car in Crete. First and foremost, it gives you the freedom to explore the island at your own pace. You can stop whenever and wherever you want, take in the breathtaking views, and discover all the hidden gems that Crete has to offer.
Secondly, renting a car is much more cost-effective. Renting a car in Crete can be a cost-effective option, especially if you are travelling with a group or plan to explore multiple areas of the island. It can also save you money on taxis or tours. While public transportation is available in Crete, it may not always be convenient or accessible to all areas of the island. Renting a car gives you the ability to easily access all areas of the island, including remote beaches and mountain villages.
Booking your special car rental offer on Crete
Booking your car rental with us is quick and easy, and can be done online or by phone. Simply select your pick-up and drop-off locations and dates, choose your vehicle type, and place your request to Gouves car rental
Request a quote now to unlock our exclusive special offer and save big on your next purchase. Limited time only!