---
 About Crete island
Crete is the southernmost island in Europe and offers something for everyone. The island of Crete is the largest of all the Greek islands and it is the fifth largest island in the Mediterranean.
After all, it´s among the finest in the world and has established Crete as one of Europe´s most popular holiday destinations. And, of course, the island´s historic importance in today´s world as the home of the Minoan civilization with important archeological finds at Knossos, Phaistos and Gortys, is evidenced by the tens of thousands of visitors to these sites each year.
Crete was also the Centre of the Minoan civilization and is believed to be the oldest civilization in Europe. When visiting Crete you still have an opportunity to see remnants of this civilization at Knossos Palace.
Over the centuries the island of Crete has been under control of the Romans, Byzantines, Venetians, Turkish and obviously now 
the Greeks. The reason Crete has had so many invaders and rulers, is its strategic position in the Mediterranean, it was the controlling point for the eastern trade routes and has a wealth of natural resources.
There is a lot of history to be discovered when visiting Crete, from the recently excavated Knossos Palace, the eerie island of Spinalonga. Also look for the fortresses that sit imposingly in many towns and cities of Crete including Koules fortress in Heraklion and many other Venetian fortresses.
Driving Crete by a rental car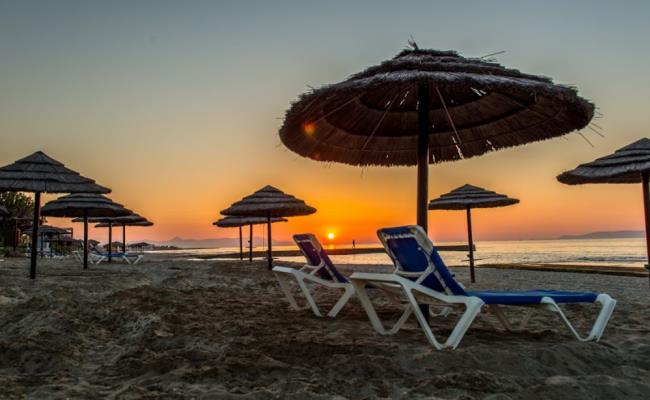 Many tourists believe that it´s a good idea to have your own set of wheels the whole time you´re on the island of Crete. Through this article we are trying to state an opinion about the difference between having a car hire at your disposal and not having one.
In Greek islands there are no highly populated areas, so it is difficult to travel fast to the other side of the island  of Crete with public transportation and sometime there is no transportation. Additionally, there is no problem of heavy traffic and there are many parking spaces to service all the travelers with their holiday cars.
When you have your rental car, you can go wherever you please, whenever you want. That´s the beauty of having your own car wherever you go. Especially with car hire from Gouves car rental , offers you the ability to travel all around Crete to see all the beauties of the island of Crete , without any limitation in kilometers. Just plan your trip to Crete, and decide whether you need  to rent a Jeep 4WD or  to rent an economy car, to  rent a cheap car or more luxury car, our large car fleet will satisfy your demands. 
Additionally, if you decide to rent a car on Crete, catch the opportunity to drop on in the place you arrive, at the Heraklio port or at the
 Heraklion airport or Chania airport. Gouves car rental company is able to serve your holiday car, in every port and every airport on Crete Island. So, you will have the advantage to transfer your family with all your baggage directly to the hotel you will stay, without any difficulties.
You will need a rent a car to enjoy all that Crete has to offer. Of course you can drive your own car all across Europe to the island, but that would not be a practical thing to do, unless you are staying in Crete for some considerable length of time. For the sake of practicality, your best option is to get a car rental on Crete.