Car hire at Heraklion airport
Hiring a car by Gouves car rental and picking it up directly at Heraklion airport, you can start to direct your trip around the island and explore the magnificence of Crete. (direct after your landing at Heraklion international airport on Crete!!!).
Gouves car rental
offers you, low-cost cars for rent direct at Heraklion airport,
Crete
. Our car rental provides you with cheap and reliable car hire in Heraklion airport, Crete. With a large variety of quality holiday vehicles for rental at the most competitive car rental prices in Crete's car rental industry, we are sure that you will find the perfect car for you!
Our Cars rental prices are just unbeatable.!!!!
Book with confidence through our secure reservation system and we will be at the airport on time waiting for you, ready to deliver your car directly outside of the Heraklion airport.

Heraklion airport
The most important airport in Crete is in Heraklion. The Nikos Kazantzakis international Heraklion airport in Crete is named after the great author Nikos Kazantzakis, who was born in Heraklion, which is in Crete. A lot of planes land every day at Heraklion Airport, Crete and a lot of travellers are coming to Crete for vacation every year. Iraklion is only five kilometres away! and it is a great place to rent a car.
It serves many flights, domestic or international, to and from different destinations, as well as flights with private aircraft and charter flights. In addition, at the airport are active different organizations, such as terrestrial services and aircraft maintenance services, aero clubs and schools of pilots. 
It serves private and charter flights, as well as numerous domestic and international flights to and from various destinations. Aero clubs and pilot schools, in addition to terrestrial services and aircraft maintenance services, are all active at the airport.
The modern and spotless "N. Kazantzakis" Airport satisfies all requirements and specifications for visitor and tourist service. It has official VIP halls, baby changing rooms, toilets for babies, a baby care room, luggage service, clinics, customs, a restaurant, a cafe, a duty-free shop, and other amenities. Due to the existing infrastructure, which includes the control room, cutting-edge security and firefighting systems, security services, a fire brigade station, boiler rooms, appropriate signage, etc., it is also technically organized. which makes the airport accessible and safe.
The air terminal has an agreeable vehicle leaving, while there is likewise the chance of recruiting a vehicle to investigate the wonderful city of Heraklion. You can also take a rental car to popular museums and archaeological sites, beautiful beaches, picturesque villages, charming cities, natural beauty spots, monasteries, and other attractions in the region.
Due to its location, Heraklion Airport in Crete, Greece, the airport also serves Agios Nikolaos, Malia, Hersonissos, Stalis, Elounda, Gouves, Kokkini chani, Analipsi, Anissaras, Milatos, and other well-known resorts in east or central Crete. These popular resorts can be easily reached via the national road that runs along the north coast of the island and is located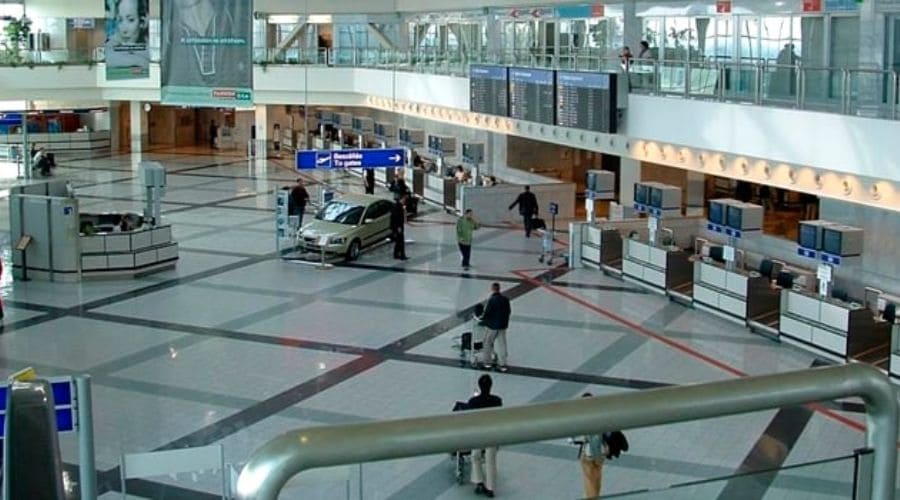 Rent a car at Heraklion airport in advance 
When renting a car in Crete, this is one of the most important considerations to keep in mind. Because the island is a popular tourist destination, car rental companies typically fill up quickly.
You can't see everything that Crete, Greece, has to offer on foot and taking a taxi can be risky and expensive. Then the public transportation system might be complicated and take too long to get you where you want to go. Keeping track of the bus schedules and making sure everyone stays together can be a hassle that dampens your holiday spirit, especially if you're travelling with children.
 Crete is a popular vacation destination, particularly during the summer. It's possible that you won't find a car at the last minute. If a car is available, prices will also be significantly higher.
When visiting Crete, it is therefore essential to reserve your rental car at the airport in Heraklion well in advance.
Book your rental car through our safe online system and collect your rented car directly at Heraklion airport on Crete, Greece.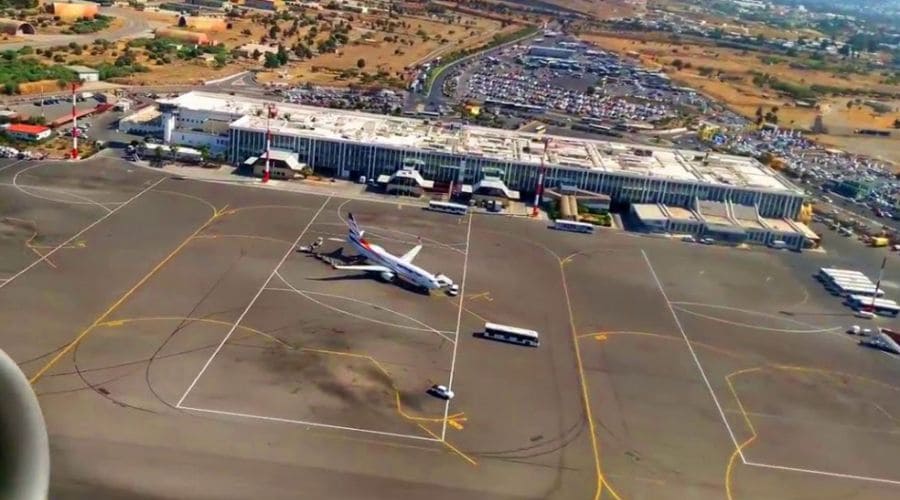 Renting car Heraklion airport with Gouves car rental
If you're looking for a cheap car rental in Heraklion, Gouves car rental is the best option. We are a well-known car rental company at Heraklion Airport thanks to our professionalism, high-quality services, and all-inclusive pricing. Because we provide the most cost-effective and high-quality car rental services in Heraklion, our customers are always satisfied.
Gouves Car Rental in Heraklion offers a diverse selection of automobiles of all makes and models. Such as
economy cars
, family cars, jeeps,
SUVs
, automatic cars, diesel cars, buggies, cabriolets, and 
mini-vans
, when it comes to groups of seven or nine people.
Gouves Car Rental has been renting cars for more than 30 years. Take advantage of our extensive car rental selection and immediately make your reservation online. Your ideal vehicle will be delivered promptly and without you having to wait in line by our friendly, knowledgeable, and helpful staff. Pricing policies: Unlimited mileage, no-risk full insurance, round-the-clock service and roadside assistance, and a free additional drive are all included.
✅we don't need a credit card, ✅we have a free cancellation policy, ✅we don't hold the deposit, ✅we have all-inclusive prices, ✅ all local taxes are included, ✅ book now and pay less. Avoid last minute disappointment.
With all of Gouves car rental options Heraklion airport is the best place to reserve a vehicle.
We are looking forward to welcoming you on Crete